thoenes® lightweight solutions
High-performance fibers combined with the most modern polymer materials and unique technology merge into technical solutions and transform your problems into successes.
Braided lightweight components: Flexible manufacturing process for the individual production of hollow profiles made of thermoplastic, fiber-reinforced plastics. Connecting elements for the assembly of frames and supporting structures as required.
Integration of conductive yarns or wires for targeted temperature control (frost protection) or the assumption of sensor functions (mechanical condition monitoring: tension, pressure, torsion.) Three areas are decisive for company development today - sealing technology; Filtration technology and lightweight construction. Each of these areas is inherently characterized by strong and innovation-oriented development, but always interacts with the other areas. Braiding technology, which has been used for over 100 years, is also an important basis for lightweight construction, which influences many industries with the production of rotationally symmetrical elements and other hollow profiles. Modern machines and a constantly increasing level of automation help to meet the constantly changing requirements of markets and customers. The active search for new connections to companies, administrative and municipal institutions, research and educational institutions as well as the expansion of existing relationships require innovative approaches and unconventional implementation strategies. The future-oriented personnel development policy, the recruitment and training of new employees, the qualification of long-standing employees and also the targeted renewal of the employee base by recruiting and training young employees as trainees are part of the innovative company policy.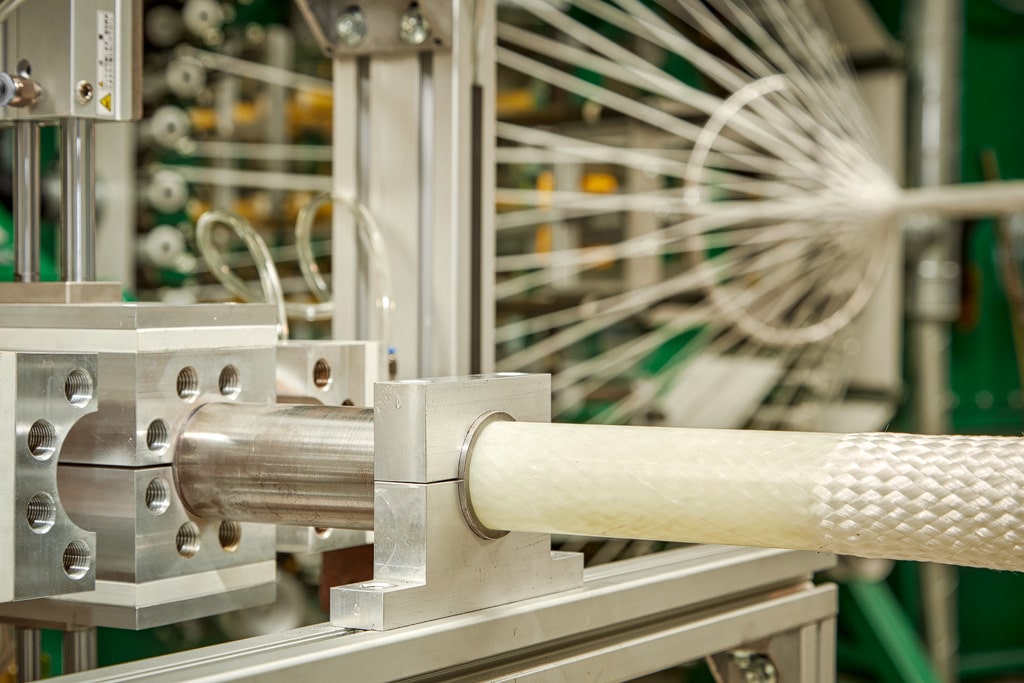 Fields of application
Modern production technologies and a future-oriented corporate philosophy are complemented by the use of modern sales and communication channels. The modern web store, which meets the highest standards, helps to satisfy acute needs quickly, but also to better communicate and explain new products and services.
Constantly updated certifications of the management systems - the quality management system according to DIN EN ISO 9001:2015, the occupational health and safety management system according to DIN EN ISO 45001:2018 and the environmental management system according to DIN EN ISO 14001:2015 by TÜV Süd also form an important basis for the successful development of the company.
The convenient location near 4 highways and many federal highways at the gates of the city of Dresden and in an area of high concentration of companies from various industries supports the combination of innovation and tradition.