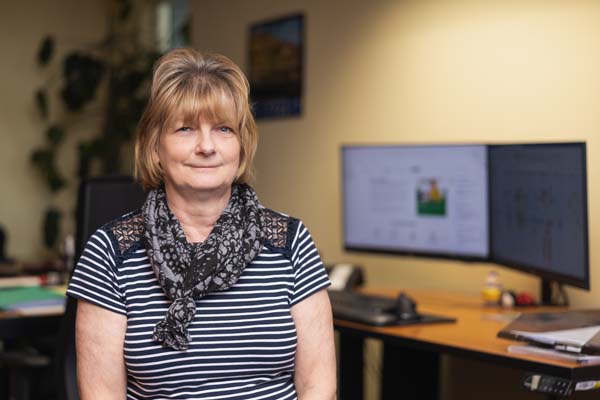 Madelaine Adam
Head of Human Resources / Personnel Management
thoenes® as an employer
We are a team that is constantly evolving in order to be able to react optimally to changing markets and customer requirements. If you enjoy new challenges, then apply to us!
thoenes GmbH is a medium-sized company in Klipphausen near Dresden. We are active in the field of sealing solutions, filtration solutions and lightweight construction solutions and employ around 60 people, including 1 trainee. thoenes GmbH is an innovative, digitalized and future-oriented company, which is based on traditions and experience from the last 145 years.
Pleasant working atmosphere
High level of personal responsibility
Internal development is promoted
Possibility to change within the company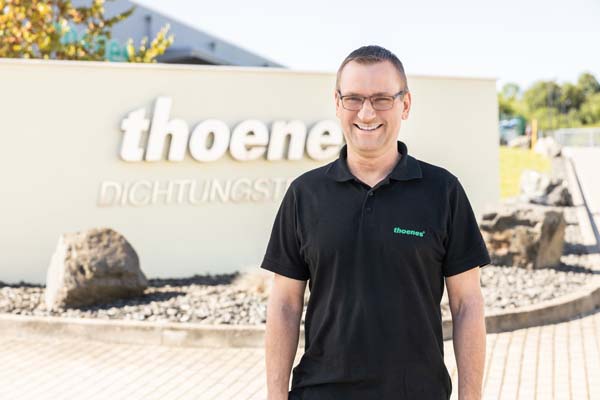 Carl Wagner
Application engineer at thoenes since 2021
#Why did you choose thoenes?
My personal benefit is the proximity to my home. I walk or cycle to work. The new job meant a big change for me at the time. I mastered the challenge of familiarizing myself with the new subject area well with the support of my colleagues. At thoenes you are well received and get all the support you need.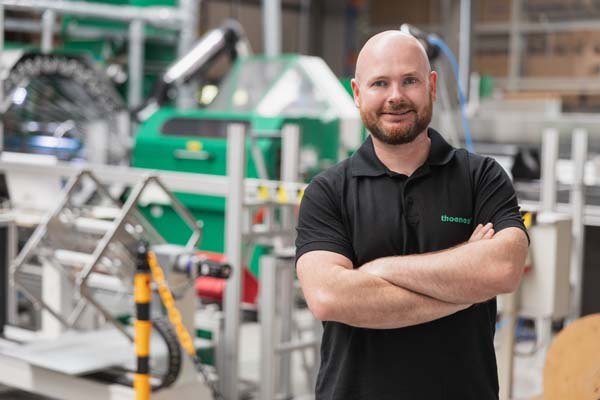 Peter Schneider
Head of R&D
#Why did you choose thoenes?
Because I found a motivated team in an innovative company.
#What do you particularly appreciate about the "thoenes" culture?
That colleagues pull together, ideas are taken seriously and implemented, and tomorrow is already being thought of today.
#Why have you been working at thoenes for over 10 years?
Because I have been able to move and shape many things during my time at thoenes and I can always count on the support and motivation of my colleagues and employees.
Hast du Fragen an thoenes® / Bewerbungstipps
Bewerbung
Senden Sie uns gerne Ihre Unterlagen (Anschreiben, Lebenslauf, Zeugnisse) per E-Mail an: Bewerbung@thoenes-solutions.com
Sichtung
Sie erhalten innerhalb von 2 Arbeitstagen eine Rückmeldung von uns. (Ablehnung, Telefontermin vereinbaren oder Besuchstermin organisieren.)
Kennenlernen
Wir vereinbaren mit Ihnen ein Probearbeiten oder Schnuppertag (bei Lehrlingen Praktikum oder Schülerarbeit)
Abschlussgespräch
Gespräch zur Einstellung (Genaue Klärung der Modalitäten Vertrag , Konditionen usw.) oder eben Absage oder Nachtelefonat
Vertragsablauf
Wir senden Ihnen den Vertrag zu. Nach Rückmeldung vom Bewerber - Vertragsunterzeichnung oder Anpassungen
Arbeitsantritt
Herzlich Willkommen im Team!